"Feel the good" with our zero waste Body Care products
All-Natural - Effective - Unique - each plants one tree
Speed up your recovery after a tough workout.
Apply the Recovery Cube after strenuous workouts for targeted relief.
Take time to relax and indulge in self-care.
Grab your Wellness Cube any time you feel achy and overwhelmed.
Connect with your special person.
Exchange massages from the comfort of your home with the Massage Cube.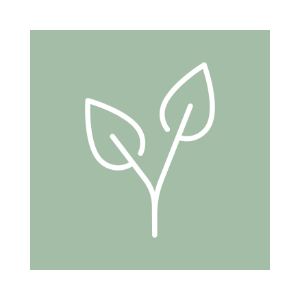 PLANT-BASED
Made with high quality, entirely safe, plant based ingredients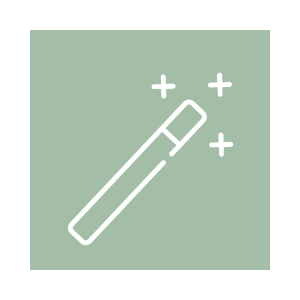 EFFECTIVE
Uniquely formulated to work wonders on your body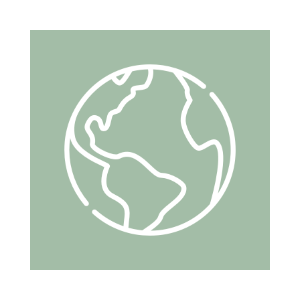 CONSCIOUS
Planting trees for each product sold to support reforestation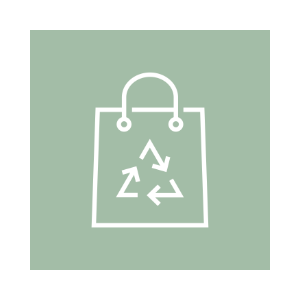 ZERO WASTE
Packed in hemp paper and sealed with biodegradable fibers
Live like there is a tomorrow
Your body - your temple
Your body needs care
Your body & mind work around the clock and need some special treatment as much as they need a healthy diet, fresh air, and frequent exercise. Massaging your body with KOA+ROY body care cubes will not only recharge you, but also provide a sense of relief due to the combined powers of the natural ingredients the cubes have been crafted with.
Your "feel-good-self" can feel even better knowing that KOA+ROY body care cubes are free of chemicals, packaged in biodegradable hemp paper, and each plants a tree to support reforestation efforts across the globe.
Two women with a big mission
MEET THE FOUNDERS
We built KOA+ROY with a strong passion for sustainability, health and wellness in sunny San Diego.
We strongly hold the belief that it is the responsibility of businesses to preserve the environment, drive a positive social change, and never cut corners when it comes to quality of products.
Adriana & Inga
What you put on your skin matters
NATURAL IS THE ONLY WAY
Have you ever considered the long-term effects of cosmetic chemicals on your body? We have! What you use on your body matters to us! We are committed to using only natural, plant-based, sustainably sourced, and yet effective ingredients in all our products.
Each Product Sold = Trees Planted
REFOREST THE WORLD
Over 30% of the worlds' forests have been depleted. We made it our mission to reforest the world! Each cube in your possession represents a tree planted. We partner with the non-profit organizations One Tree Planted and Trees for Future to support their reforestation programs across the globe. Thank you for planting trees with us!
Making plastic-free body care a habit
FIGHT THE PLASTIC WAR
Our earth is covered in plastic. Under the most optimal conditions, petroleum-based plastic products can take more than 1,000 years to biodegrade. Recycling alone does not solve this problem, as only about 9% is actually recycled.
That's why we are re-inventing body-care to avoid plastic all-together. Our products are packaged in compostable hemp paper and sealed with plant based compostable stickers.
Reducing plastic footprint
REDUCE OCEAN BOUND PLASTIC
Our partnership with Clean Hub further helps us reduce our footprint. Clean Hub is collecting non-recyclable plastics for every sale on our behalf before the waste reaches the ocean in high impact locations. After the clean up, majority of the non-recyclable plastics are turned into alternative fuel.
Take care of your body. It's the only place you have to live.
Ingredients and Benefits
Ingredients & Benefits
Wellness Cube
Massage Cube
Recovery Cube



ILLIPE BUTTER




Moisturizing and nourishing; promotes skin elasticity and vitality




MANGO BUTTER




Full of fatty acids and antioxidants; keeps the skin firm and smooth




COCOA BUTTER




Rich in vitamins and antioxidants;improves appearance of scars and marks




ARNICA OIL




Anti-inflammatory and antibacterial; decreases the healing time for inflamed bruises




OLIVE OIL




Rich in vitamins and anti-oxidants; provides anti-aging effects and helps repair sun damage




ALOE VERA OIL




Moisturizing and wound healing;expedites healing of bruises, burns, and wounds

-



HEMP EXTRACT




Calming and therapeutic; reduces anxiety, eases pain and inflammation

-



MARJORAM OIL




Anti-inflammatory and therapeutic; eases muscle aches and generalized soreness

-
-



MENTHOL




Cooling and calming; can also help relieve mild pain when used as a topical analgesic

-
-



CAMPHOR OIL




Anti-inflammatory and antibacterial; known to relieve skin irritation and itchiness

-
-



MINT BERGAMOT ESSENTIAL OIL




Anti-inflammatory; helps relieve redness, itching and swelling




CEDARWOOD ESSENTIAL OIL




Antiseptic; relives muscle aches and stiffness

-



SCOTCH PINE ESSENTIAL OIL




Analgesic; eases discomfort of muscle soreness and joint pain

-



EUCALYPTUS ESSENTIAL OIL




Antiseptic, antibacterial and calming; helps reduce redness, pain, and inflammation

-



PEPPERMINT ESSENTIAL OIL




Antiseptic and cooling; soothes irritation and inflammation of the skin

-
-